Teletherm TIGER-4
Infrared Thermal Imagers -
desktop & palm held systems


"The system is robust ... and a proven, sensitive design" - BioPhotonics Int'l.

Zero drift detector system

Easy to operate - simple point and shoot

No complicated operational controls
Efficient "auto save" feature
High performance SED technology
Thermodynamically stable reference
Exceptional depth of field
Plug into USB port directly
Calibrated specifically for medical use

| | |
| --- | --- |
| | Tiger4 on available counter-balanced salon stand with laptop. |
"We rely upon infrared cameras to

tell us about the far reaches of the

Universe ... it's reasonable to expect

that we should gain valuable

information on a human subject placed only four feet away."


Margaret Abernathy, M.D.,
Georgetown University School of Medicine


Application Specialties:


Neurology




Dermatology




Neurophysiology




Oncology




Ob-Gyn




Cardiology




Plastic Surgery




Veterinary




Podiatry

Pediatrics/Geriatrics
Internal Medicine
PM&R
Rheumatology
Ophthalmology
Dentistry
Orthopedics
Naturopathy
Integrative Health Care



It's easy to evaluate the physiology of the human body, with non-invasive infrared thermal imaging.

In a living subject, such as a human being or animal, the changes in blood flow to an area result in a measureable thermal response.



---

Teletherm Tiger-4 infrared cameras provide high quality still thermograms, captured with reliability & consistency for biomedical, scientific, and health applications.
High Signal to Low Noise Ratio


Set to Physiological Temperature Range.


Stable, consistent, and dependable performance
Plug into Standard USB Port.
Wi-Fi and Remote Features

Performance, quality, and reliability
with complimentary customer service & support


Made in the U.S.A - Tiger4 Pro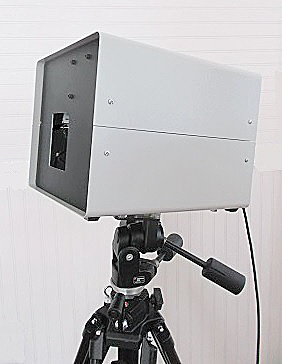 Advanced technology

Space-age optics and infrared thermal imaging components
for efficient and proven assistance to all areas of health care.

Providing the ability to use good clinical protocols for consistent measurement.

Manufactured by a company with over 30 years of production experience in the clinical and scientific field of infrared thermal imaging technology.
Using the latest data acquisition technology, the current generation of Teletherm infrared thermal imagers are ready to plug-and-play with a standard personal computer, or through wireless control from a notebook or other device.
Teletherm infrared thermal imaging systems are installed and supported in private clinics and major institutions throughout the world.
They are fully digital with excellent sensitivity at under 15mK and spatial resolution.
Designed for full protocol research applications in the health care field.

Teletherm infrared thermal imagers operate within the important 8-12 micron spectral range, ideally suited for human and animal imaging with custom calibration.

They have many advanced features included.

Various levels of education and support programs are provided.

Uses powerful thermal image processing functions for thorough analysis. ThermReview Software
Clear and precise images for reliable clinical measurement.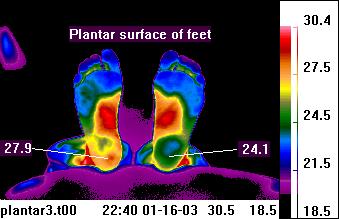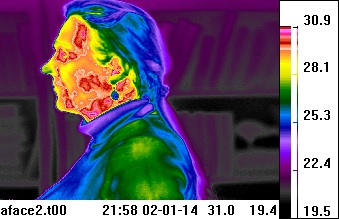 Individual instruction and online training programs.
More information