The technology is from a development team with over three decades in this field and specialists with remote infrared passive sensing.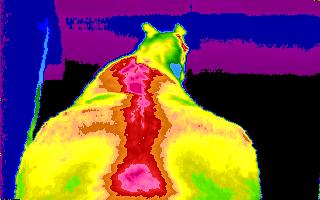 Full spine Teletherm equine thermal image circa 1987
Veterinary thermal imaging
Large and small animals can
be evaluated comfortably and
easily for all types of conditions
that may not be readily observed
through conventional means.
Infrared imaging is proving to be very useful
in the equine field and dairy
industry, among
other unique applications such as canine massage therapy, endangered bird research, ocular stress in animals, evaluation of pharmaceutical use, and general veterinary research studies.
Upcoming Seminars
Clinical infrared training seminars are held periodically
throughout the year to assist those
wanting hands-on experience
with thermal imaging camera technology.
The program consists of
informative,
interactive sessions, with an immersion into
the practical and beneficial use of infrared camera technology
.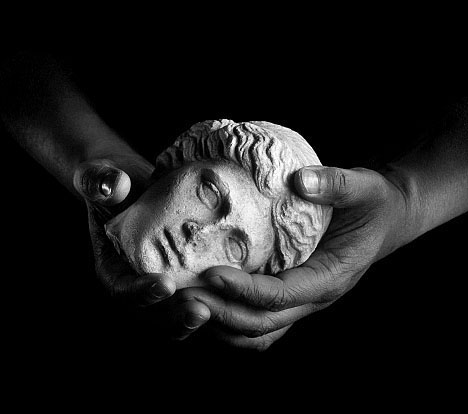 History
The value of assessing thermal emissions from the body dates back to the ancient Egyptians with their ability to assess the physiological condition by moving their hands over an area. Hippocrates placed mud-soaked rags across the thorax. Where they dried first was an indicator of disease for him. Modern physicians have benefited from the discovery of infrared, along with the advances in temperature measurement, optics, electronics and software.



Before & After Studies
Thermal images taken before and after
provide an excellent visual testimonial for all types of therapies
and products. See the dynamic benefits of many different health
programs. Observe the efficacy of treatment programs. See the hottest and coldest areas, as a result of changes in thermal
emissions from increased or decreased blood flow. It's an objective, non-invasive and independent view of a particular therapy, and helps with clinical direction.



Accessories
A full range of supporting products
assist the set-up of a thermal imaging
lab or center. Environmental
temperature and humidity loggers,
camera stands and performance
software contribute to organizing
an appropriate facility.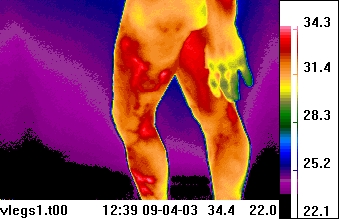 Venous disturbance in legs.
Read more about thermal imaging
for health care use
Infrared thermal imaging for adjunctive evaluations:
... non-invasive heat pictures associated with peripheral vascular, cerebral vascular, breast assessment, thyroid, musculoskeletal, neoplastic, and inflammatory conditions.